https://www.youtube.com/watch?v=o8YX1Xw2Av4
animum in rem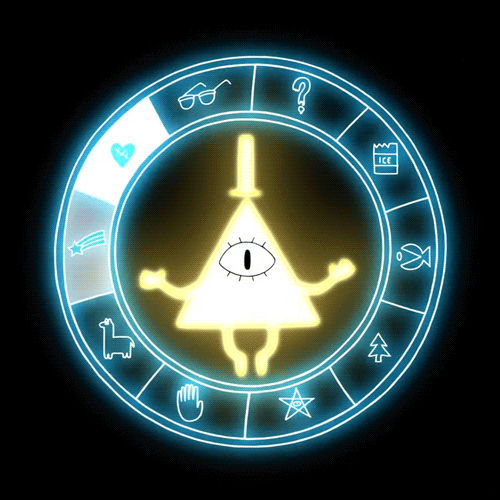 Reality is an illusion caused by lack of Gravity Falls

Wanna play a game?  Here's a couple I helped with:

I am 100% sure this show has made me go insane
No, I don't RP.  Ever.

Something is very wrong with the universe right now. I don't know how to describe this. I had only been a Gravity Falls fan for a week before I realized... it.If I tried to explain, you'd think I was some crazy person. I know what I saw. You know how every once in a while you think "I wonder if this works in real life" and you try it and it doesn't do anything? Not with me. Looking for secret codes on the side of arcade games? I found some. That "magic" rock I found? It didn't do what I wanted it to do, but it did make half my face go numb for several days, as well as screw up my dreams. Not to mention the other... not-really-coicidence coincidences. *shudder* Having the alchemal symbol for air appear on your chest isn't too good either. Visions, being attacked by a ghost, dreams predicting the future, usual junk.  But honestly, it all started with that stone. That perfectly triangular stone... Read My Fanfiction: The Hirsch Phenomenon   Screw all this. I'm done
North of Normal, West of Weird
Edits of

Mf99k

on Gravity Falls Wiki
Total:
2,811
Article:
1,395
Talk:
42
Board Thread:
209
User:
206
User talk:
0
Thread:
207
Project:
0
File:
243
File talk:
13
Template:
9
Template talk:
1
Category:
2
Category talk:
10
Forum:
11
User blog:
20
User blog comment:
88
SCREW DIS SHIZ. I HAVE A STUNFISK
Community content is available under
CC-BY-SA
unless otherwise noted.