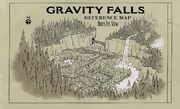 Bello <insert name here> !
You have reached

THIS GUY!

Please leave a message after the BEEEEEEEEEEEEEEEEEEEEEEEEEP
Hello fellow Gravity Falls fans!  I love Gravity Falls and I've always have since it first premired.   My favorite episodes are  Carpet Diem, Boss Mabel and Fight Fighters.   I also met Ariel Hisrch! My favorite character is Grunkle Stan with Dipper being my #2.  So  anyways, I'll be on chats often and make some edits that are meaningful to the Wiki and finally go Gravity Falls!!!
I'll be watching you,<insert name here> ,always watching!
My favorites...
Favorite Movies: 21 Jump Street, 22 Jump Street, Wreck-It Ralph, The Lego Movie, Frozen, all three The Hobbit, all three LOTR, Guardians of the Galaxy, Mad Max: Fury Road, Monsters University, Big Hero 6, How to Train Your Dragon 1 and 2, Inside Out, Ant-Man, The Avengers (2012), Avengers: Age of Ultron, Despicable Me, Despicable Me 2, Minions, Mr. Peabody & Sherman, Rio, Shrek, Shrek 2, Anchorman 2, Dumb and Dumber, Jurassic Park, Jurassic World, The Mask, Zoolander, Grown Ups, Madagascar 1-3, South Park: Bigger, Longer, and Uncut, Kingsman: The Secret Service, Ted, The Other Guys, The Simpsons Movie, The Spongebob Movie: Sponge Out of Water, Forrest Gump, all three Back to the Future, Ice Age 2-4 and Kung Fu Panda
Favorite Video Games: Super Smash Bros. Brawl, Super Smash Bros. Melee, Super Smash Bros. For Wii U & 3DS, Disney Infinity, Playstations All Stars, Mario Kart 8, Pokemon X & Y, Forza 4, Assassin's Creed, Sonic Adventure 1 and 2, Sonic CD, Super Mario World, Super Mario 64, Crash Bandicoot, Mega Man, Zelda: Ocarina of Time, South Park: The Stick of Truth, Ratchet and Clank, Grand Theft Auto V, Shadows of Mordor, Destiny,
Favorite PC Games: Minecraft, Roller Coaster Tycoon, Zoo Tycoon, Happy Wheels, Civlization, Doom, Flight Simulator
Favorite Apps: Eden: World Builder, Minecraft: PE, Survivalcraft, Angry Birds, Minion Rush, Jetpack Joyride, Fruit Ninja, HayDay, White Tiles, Flappy Bird, Heads Up, 2048, Crossyroads
Favorite Books: anything Toliken
Favorite TV Shows: Gravity Falls, Adventure Time, Spongebob, Wander Over Yonder, Steven Universe, Phineas and Ferb, South Park, Regular Show, Futurama, Agents of S.H.I.E.L.D, The Simpsons, Crash & Bernstein, Full House, Friends, Big Bang Theory, Family Guy, Agent Carter, The Office, Parks and Rec (RIP), The Blacklist, Daredevil, late night talk shows
Favorite Foods: pizza, hot dogs, steak, sushi, chicken wings, baby back ribs
Favorite Song: Get Lucky, Happy, Live Every Moment, Missing You, Mr. Roboto, YMCA, When Can I See You Again?, Party Rock Anthem, Gangnam Style, What Does The Fox Say?, Turn Down for What, Get Low, See You Again (Wiz Khalifa one)
Best Friends of this Wiki:
Dragonknight (great minion pal, fellow admin on Despicable Me Wiki and is overall fun to be with),
Tuckyd (thanks man, you've taught me a lot about this wiki your a great dude),
Unown (a quite mysterious lad),
DIrgirl (such a great RPer and one of the nicest user ever, also an awesome Disney fan), Totally Me (funny person, sometimes crazy when it comes to Smile Dip),
ACD (I call him "Wiki Handy Man", starting now!),
Dami (My #2 best friend on this Wiki, we both share simuilar taste in media (specially movies, and specially Ice Age) but also just a fun and awesome guy),
Aber (Fun guy, a little crazy, a little messed-up, sometimes a bit of both, but overall funny and creative!),
Sqoou (Very responsible user who's always on top of things),
Yazzy (Great Admin, she takes care of things easily. She also runs one of the biggest Gravity Falls fansites, F*ck Yeah Gravity Falls),
Ruz (Biggest shipper, Captain Ruz lives all the way in Japan and is a really fun person),
Trekkie (Cool and a huge trekkie, she loves Star Trek and Gravity Falls and hopes for the fans of those shows to UNITE!),
HobbitLover (She's so awesome that's she eats Hobbites for breakfast!),
Jet (He's nice and cool. He really digs Jack Skelington),
Alison (Like TM, minus the Smile Dip),
Dip (4561) (Very nice user, and is wise),
Cobi/DJ (A crazy music addict, but fun guy),
17Nanorobin (Awesome dawg, but warning, he gives you ERRORS)
ACO (R.I.P.),
Spark (Very funny person and another minion, she's also my #1 best friend on here as well, she is a great chatter too),
Top (One of the best editors one this wiki, and I befriended him as soon as he joined the wiki!)
Titanic (Who doesn't have Titanic on their "friend list", also has a obession of Leonardo DiCaprio),
EF (Like Tuck, he runs the Wiki, but that doesn't mean he can't be on Chat! Always fun to Chat with and one of the Wiki's most experinced users)
Soul (He's the guy who rounds' the parts of the wiki, but remember, never speak of Soul X TMG to him:),
Finn (He's always funny to have on chat,but beware creepers, he will kill you all!!!),
IZ (The wise-cracker, always makes things bright when they are dark, also great RP-er),
EVERYONE ELSE, your a friend, unless I told you your not, jk, everyone else are good friends
SPECIAL MENTION Thank you Soul! He did my signature and it's great!
Userstats
Edits of DonyarktheKungFuMinion on Gravity Falls Wiki
Total:
2,197
Article:
145
Talk:
0
Board Thread:
256
User:
94
User talk:
0
Thread:
841
Project:
2
File:
2
File talk:
0
Template:
0
Template talk:
0
Category:
0
Category talk:
1
Forum:
33
User blog:
105
User blog comment:
629
My favorite pages