Hi, you've managed to stummble upon my user page... I see... Well, now you're here, have a look around and leave me a comment on my blogs!
Userstats
Edit Totals
250 edits: 17:18 GMT 16th January 2014!
300 edits: 19:20 GMT 19th January 2014!
400 edits: 07:42 GMT 30th January 2014!
500 edits: 16:32 GMT 20th February 2014!
600 edits:
618 edits:
700 edits:
750 edits:
800 edits:
900 edits:
1,000 edits:
userboxes
Favourite GF Quotes!
"It's funny how dumb you are!"
—Bill Cipher
"That only makes you taller than me in Canada."
—Dipper Pines
"Yeah, and uh, he's short!"
—Stan Pines
"I'm trying to take the DIE, out of trick or treat or die"
—Dipper Pines
"Old Man McGucket, Spittin' in a bucket!"
—Old Man McGucket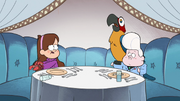 [[File:S1_E4_Gideon.png|thumb|Gideon.]]
Community content is available under
CC-BY-SA
unless otherwise noted.