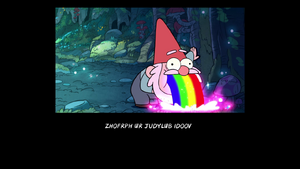 The following is a list of cryptograms from Gravity Falls. There is a cryptogram during the credits of each episode. They use Caesar ciphers, Atbash ciphers, the A1Z26 cipher, and keyed Vigenère ciphers. Episodes 1-6 use the Caesar cipher, episodes 7-13 use the Atbash cipher, episodes 14-19 use the A1Z26 cipher, episode 20 and 31 uses a combined cipher (a combination of the A1Z26, Atbash, and Caeser ciphers), episodes 21-30 use the keyed Vigenère cipher.
Note: Hover mouse over 'i' icon for more information:

External links
Gallery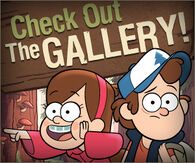 Click here to view this page's gallery.